More Dutch Pics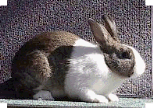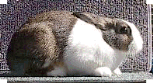 DR Rana
DR Jaul
Due to circumstances, this pair of grays was not sold. So, Rana will become part of our herd and Jaul will be hitting the show circuit this spring and will be up FOR SALE. If interested, contact us!
This lil buck is FOR SALE. We just decided on the name DR Rhian, but already have two stud bucks. However, we will be showing him til he is sold. If you're interested in him, contact us!
DR Anansi (Age 20 weeks) Anansi has been shown 3 times and has 2 BOVs and 1 BOSV-not bad for a track record!
DR Atiya (age 18 weeks) Atiya has been shown twice and has 1 BOSV and 1 BOV. Atiya has been sold to Lori Waggoner and will be moving to Oklahoma (Although, Atiya will remain a HUSKER FAN!)