Some Pics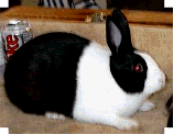 DR Sierra --who recently found a new home with a 4-H family in Lincoln, Ne.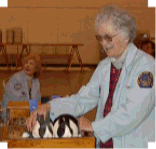 This is Faye Sheef with two of her winning Dutch. She is a long time competitor and breeder of Dutch.
Congrats on the wins, Faye!
Hooper's KG77

DR Tiamat
Pics will be updated, so check back regularly. We also occasionally have brood and show stock available for sale. E-mail us at
RE71036@navix.net
.